Speech Therapy from Home for Parkinson's Disease
Maintain your voice with at-home speech therapy. See our speech therapists for a monthly consultation and practice with our app between appointments.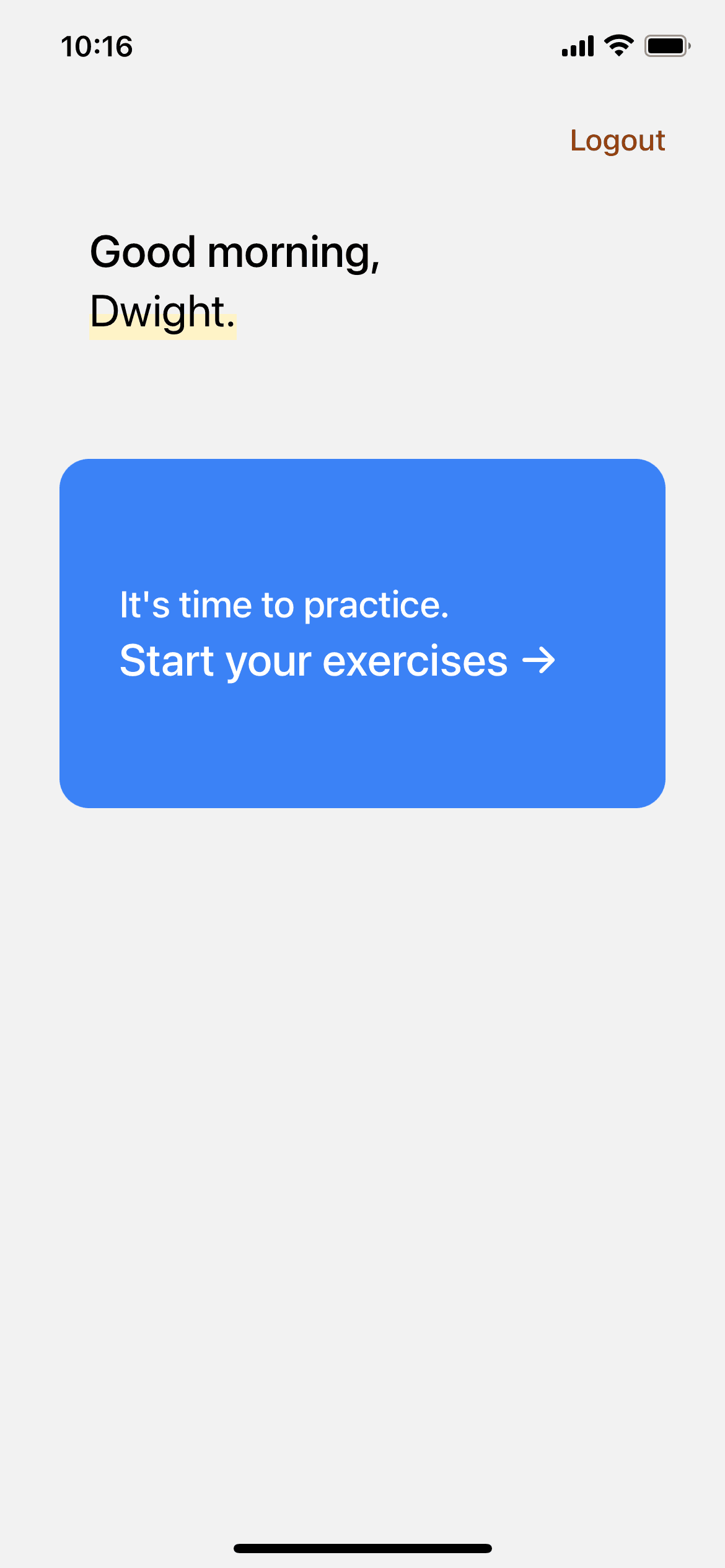 Convenient practice with support. You're not alone.
Our app guides you through your speech therapy programme from the comfort of your own home. Exercises are tailored to your needs and assigned by your speech therapist. Your therapist can see when you practice and offer feedback.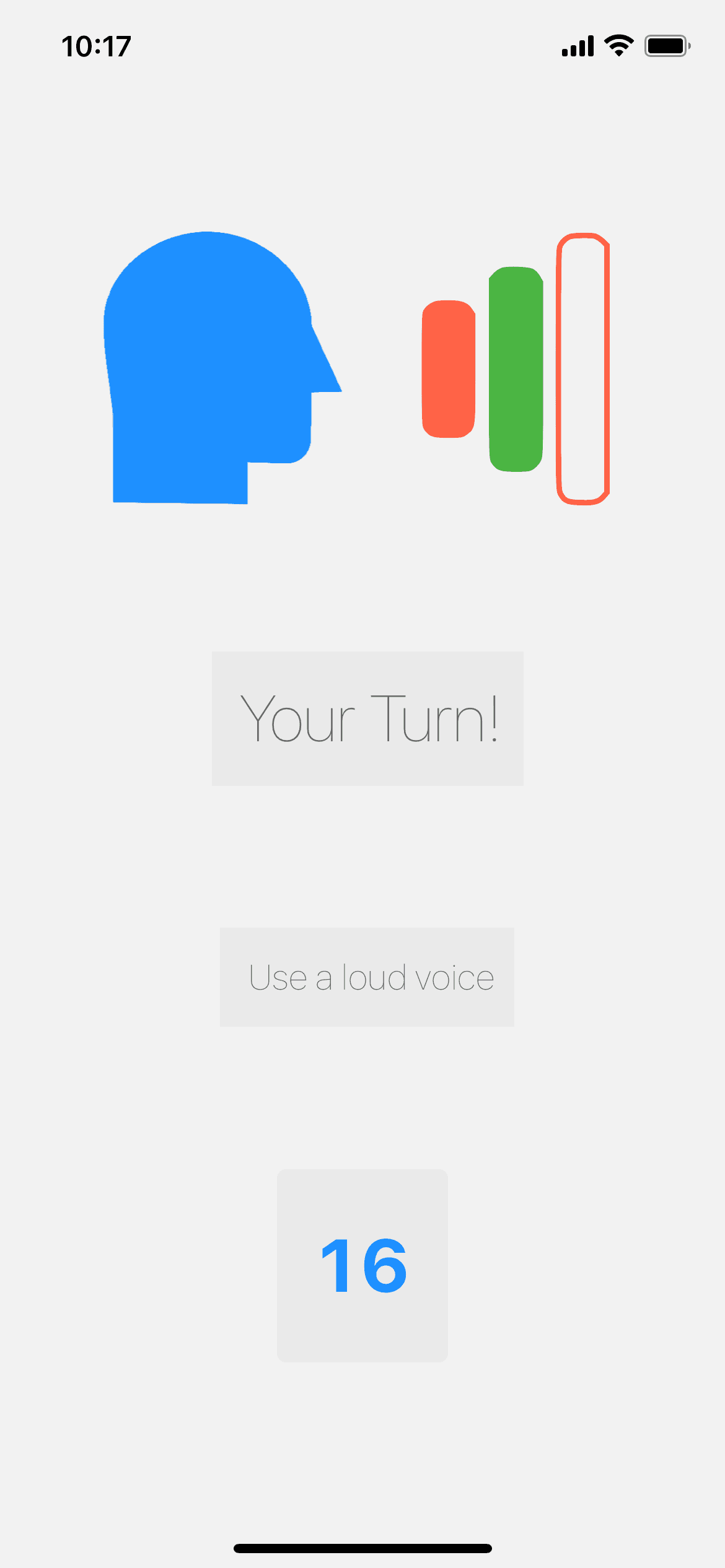 Guided speech therapy at home
Our app is designed to be simple and easy to follow. In just 10 minutes you can complete your practice and get on with your day.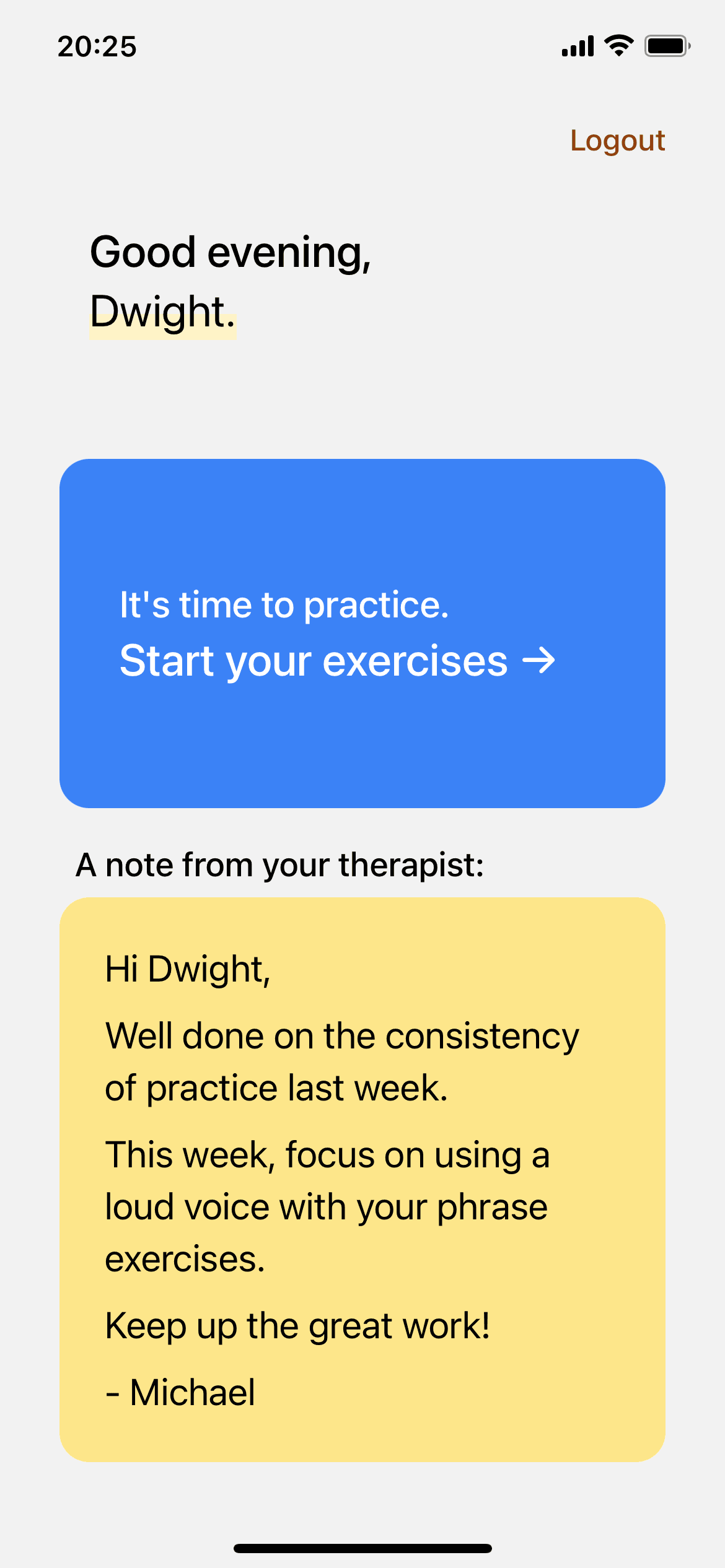 Support from a speech therapist
Our speech therapists can see when you practice and details like how loud you were or how long you could hold a sound. They will monitor these details and provide feedback during your consultations.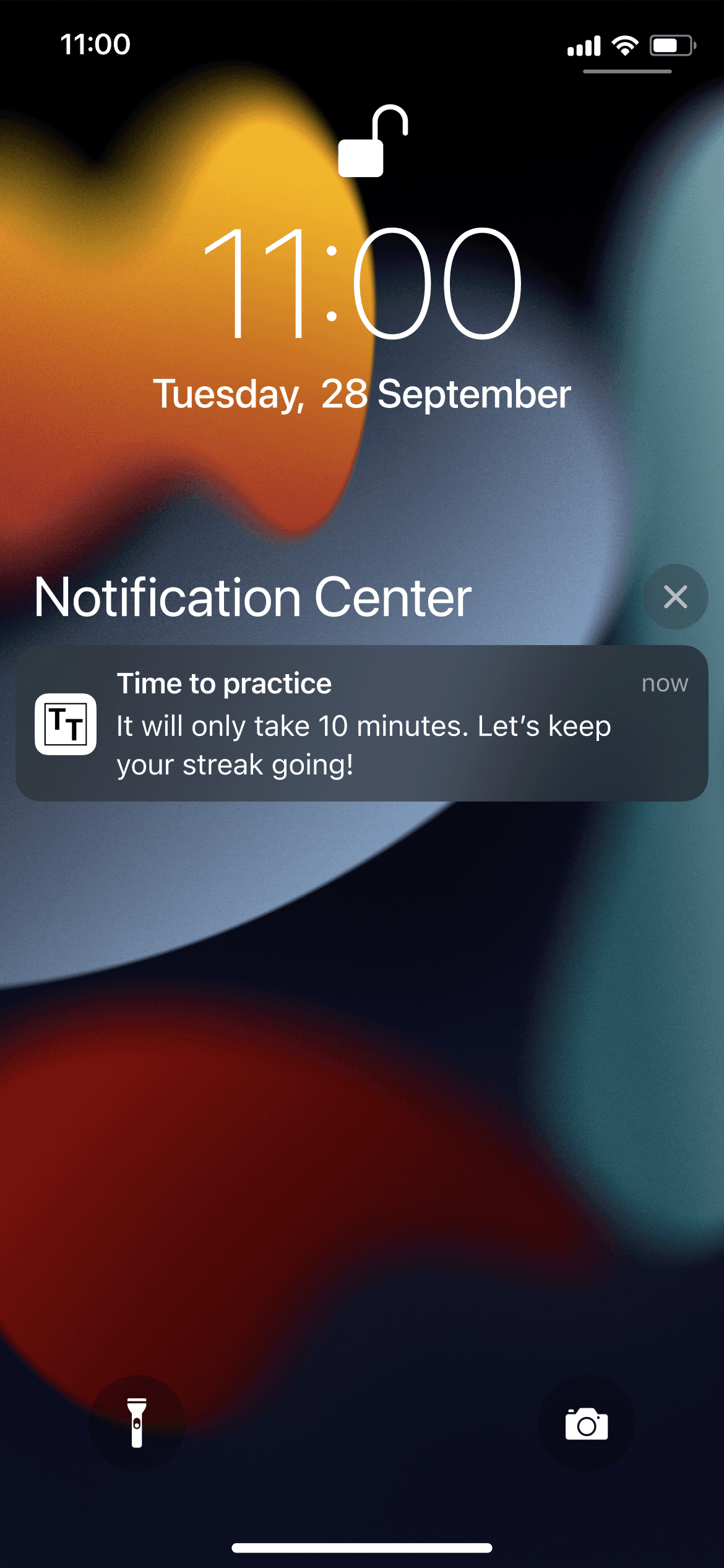 Get reminded when to practice
It can be hard to remember to practice, our app will let you know if you need to practice or not and will remind you if needed. It's easier to keep practicing.
See what our patients have to say.
They use Teleatherapy to maintain their voice and communicate with loved ones.
I notice an improvement in my speech and I intend on continuing indefinitely as my speaking voice is most important to me. With Teleatherapy, you are monitored and get regular feedback which makes the whole venture very worthwhile

It's very handy to use at home, you're not rushing to an appointment. You can do it in your own time and at your own speed

It was great to get feedback to know how you're getting on and see your improvements or how you're holding your own

I would recommend the exercise programme from which I have gained great benefit and support and confidence
Interested?
Book your free consultation.
Talk to one of our speech therapists to understand if Teleatherapy is a good fit for you. Fill in your details below and you can book in a time that suits you.
If you would prefer, you can give us a call on +353 87 109 4520.
Affordable Pricing
Get a consultation and an app to practice between sessions, monitored by a speech therapist. All for less than the cost of an hour of speech therapy per month.
€100/month
Paid month-by-month. You can cancel any time if the service is not a good fit for you.
App to practice your speech therapy

Monthly online consultation with a speech therapist

Monitoring of your progress with feedback

Reminders to practice
Get started
Frequently asked questions
If you have anything else you want to ask, please or call us on +353 87 109 4520.
How do I sign up?

Fill out the form above and we will be in touch. If you would like you can book a time that suits for a free initial consultation.

How do I get the app?

During your initial consultation, we will show you how to download the app and get started.

Can I use the app on my iPhone/Android/Tablet?

You can use the app on any iPhone or iPad or Android Phone or Tablet made in the last few years. Contact us if you're not sure and we can help.